Home
›
Software updates and bug-reports
Update 11th of december - Version 1.5.1 mea culpa
First of all:
If you never updated your indieGO! before, please run the "online update" twice.
The first update will take a up to 50 minutes depending on your internet connection and it will update also the update mechanics itself. The second run take less time.
Than run it again. (no reboot required at this stage)
The new mechanism will reboot your console automatically which is basically the sign that it went well.
Changelog for 1.5.1:
Fix:
Fixed the new option in Settings to use a HDD for /ROMS
Added auto-repair(re-downloading) for faulty update packages which can occur when the update fails due to a broken internet connection.
In oder to use an HDD for ROMS you have first to partition the HDD:
Check this: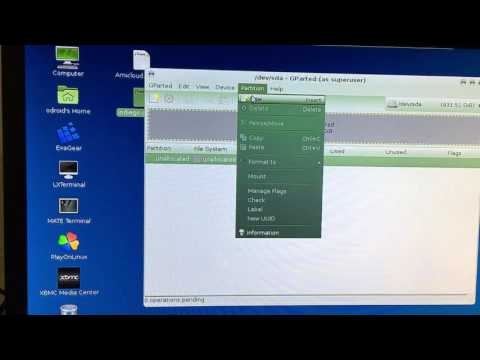 After this you can run the new option in Settings.
This will move all content from the ROMS folder on your SD-Card to the HDD and it will mount the HDD as /home/odroid/ROMS .. From now on everything you copy to the ROMS folder will be stored on the HDD.